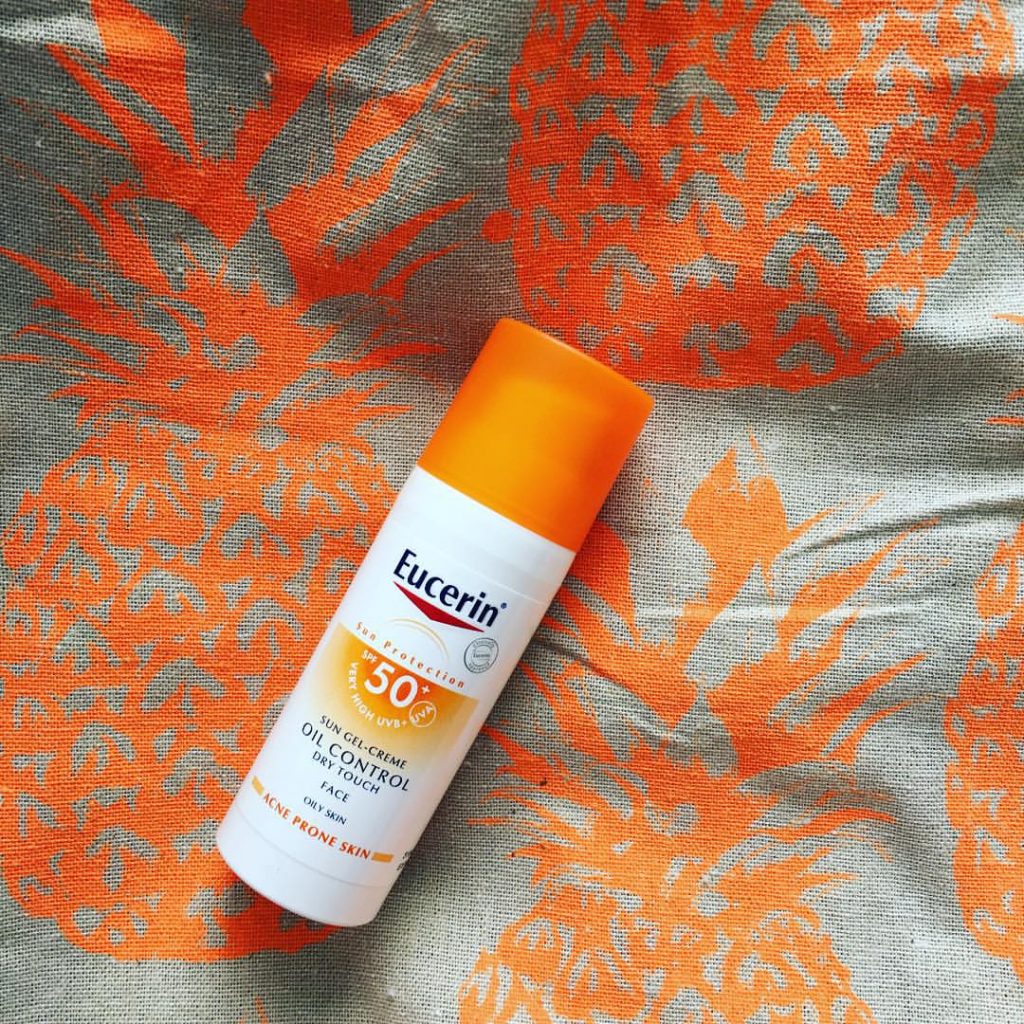 Growing up I wasn't too concerned about wearing sunscreen on my body, let alone on my face. I loved spending hours in the sunshine, swimming and tanning and reading – something my dad enjoys just as much as I do. Watching my skin turn brown and my freckles sprinkle across my nose after a weekend at the pool brought me great joy and that warm glow on my skin left me feeling great.
As I get older, I still enjoy spending hours tanning at the pool, but I've become more aware of the damage that occurs when I don't wear a high enough SPF to adequately protect me. I've also noticed that after a day at the pool or the beach, the pigmentation on my face is really prominent and I want to try limit this as much as possible.
In the December holidays I was determined to find a sunscreen for my face that wouldn't irritate my skin or leave it feeling greasy. I also wanted something that would be light enough to wear under my make-up during the day. I stood in front of the sunscreen display at Dis-chem for longer than normal while I read all the labels on the different brands and finally found one that caught my attention.
The Eucerin SPF 50 sunscreen stood out to me because it is for Acne Prone and oily skin. My skin is super sensitive, oily, and prone to breakouts and I've never found a sunscreen for my face that I've been happy with. Most sunscreens leave my skin feeling uncomfortably oily and I always end up breaking out after wearing them for a day.
This gel-creme sunscreen sinks into my skin right after I've applied it and leaves my skin feeling matt all day – even when I am wearing make-up – which is a huge plus for everyday wear. It didn't irritate my skin at all and I didn't have any breakouts after wearing it for long periods of time, or after a couple of reapplications during the day.
The bottle is quite light so it's convenient to carry around in your handbag for days when you need to reapply sunscreen to your face, and it's not badly priced at R180 for 50 ml.
I will definitely buy this sunscreen again and would recommend it to anyone who has acne prone skin and wants to purchase a sunscreen that will mattify their skin and provide very high sun protection.